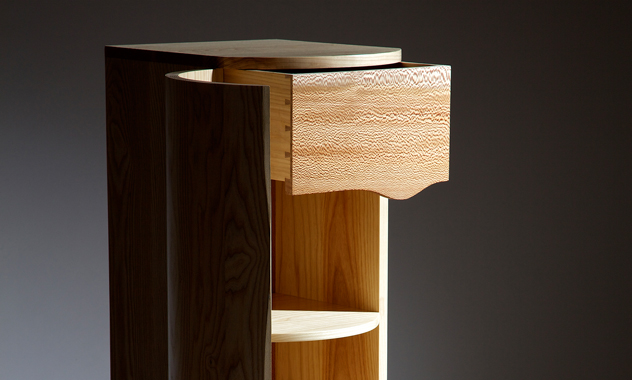 This cabinet has been designed and constructed using traditional techniques that are dying out in todays time driven world. Crafted from ash with London plane drawer front and back panel. The door has been hand crafted into a curve, a technique called coopering, mainly used in the construction of wine and ale barrels. Hand cut dovetails are used in the drawer construction. This piece was displayed at the 'New Designs Show' held at the Islington Design Center and at Carpenters Hall London along with the Aquiline table below.
We handcraft one off furniture commissions, creating beautiful focal pieces for you home. We work with both traditional and sleek modern designs assuring the finished piece exceeds your visions and expectations.
We design and manufacture built in furniture along with our individual one off commissions. From bespoke kitchens to wardrobes, using traditional designs, or modern concepts utilising infrared switches for internal lighting and spray finishes from our in-house spray booth.